The Chesapeake Mapping Initiative is using a crowdsourcing tool called WikiMap about places that have not been recognized in past historical preservation efforts.
Gabriela Martínez, WITF News
People in southcentral Pennsylvania will be able to help identify historical African American sites.
The Chesapeake Mapping Initiative is using a crowdsourcing tool called WikiMap to gather information and public feedback about places that have not been recognized in past historical preservation efforts. People interested in documenting a site can use the program to draw a location on the shared map, upload photos and add detailed information.
The project will focus its efforts in nine counties that are part of the Chesapeake Bay Watershed region – Adams, Cumberland, Dauphin, Franklin, Fulton, Lancaster, Lebanon, Perry, and York. Virtual public meetings are planned to gather information and feedback from new historical sites.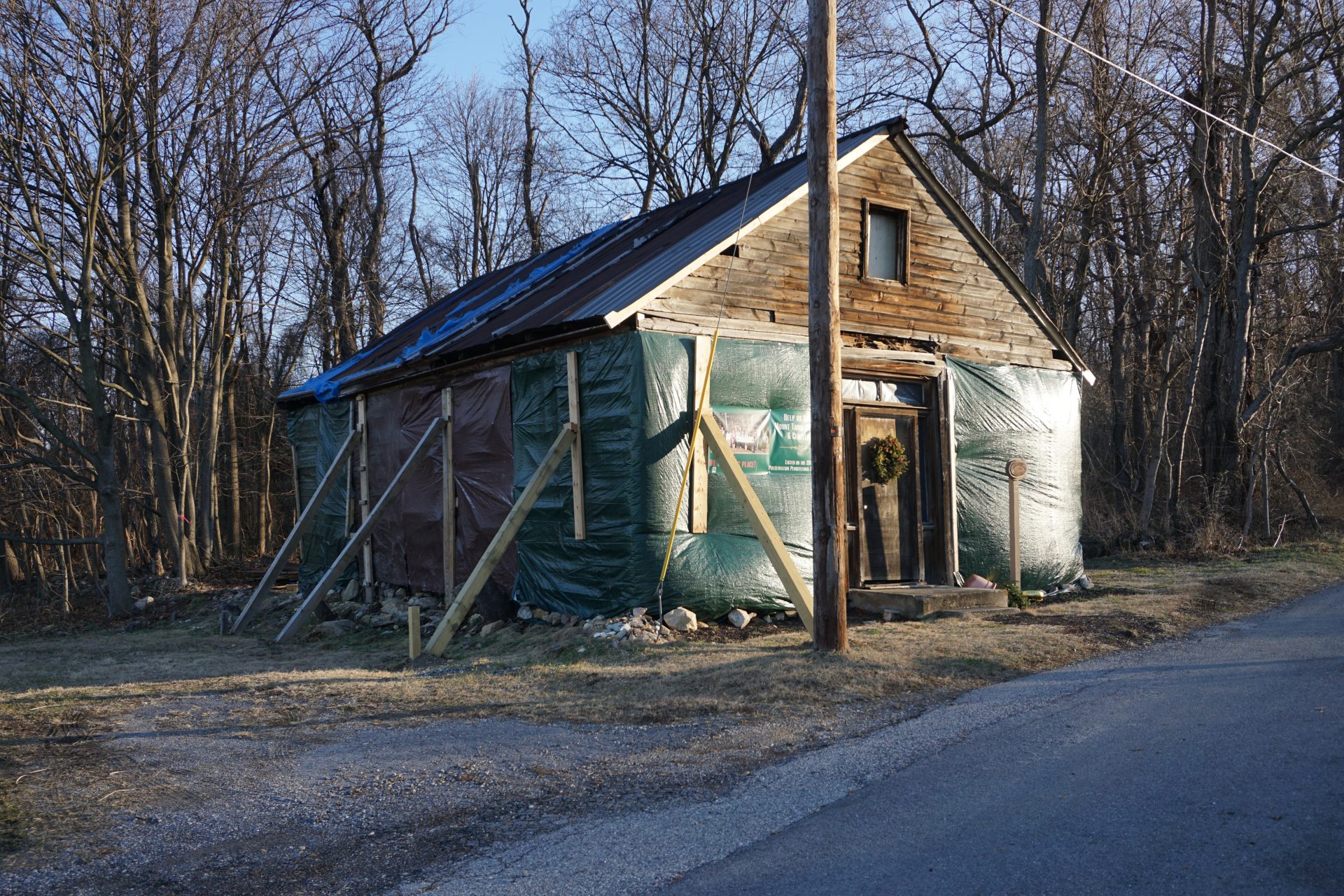 Ben Harvey / ASC Group
Mt. Tabor African American Episcopal Zion Church in Mount Holly Springs, Cumberland County.
"We're really trying to talk to the community now and have them identify versus only relying on historical documentation, because so many things aren't documented amongst these communities due to neglect from the historical community sometimes, or just oversight," said Ben Harvey, an architectural historian at ASC Group.
Leroy Hopkins, historian and retired professor emeritus of foreign languages at Millersville University, says part of the effort is to make the process of identifying historical sites more accessible to the public.
"A marker program was not always equitable," Hopkins said. "It was largely a competition, you would submit your documentation, but there's no guarantee that your site would be recognized, and so after that's refused, people would stop."
Hopkins has researched historical African American sites in Lancaster County, including African Methodist Episcopal Zion Churches and Black cemeteries.
The Chesapeake Watershed Region, which includes southcentral Pennsylvania, is the location of many stops on the Underground Railroad – a network of secret routes that led escaped enslaved people to freedom.
The project is spearheaded by the National Trust for Historic Preservation in cooperation with the National Park Service Chesapeake Bay and the Chesapeake Conservation Partnership. There are similar projects in Maryland and Virginia.
In Pennsylvania, the Chesapeake Mapping Initiative is collaborating with the Pennsylvania State Historic Preservation Office to share information they have crowdsourced from communities. Depending on the significance of the site and the level of public support, that information could put a location on the path to get a historical marker.
The mapping initiative is also open to accepting sites that are more recent.
"The National Register of Historic Places, things are considered historic if they're at least 50 years old or older, but in this instance, we really want to start capturing stories that might be younger than that as well," Harvey said.
Harvey said that the project emerged in part from a 2014 National Park Service report that found less than 8 percent of National Historic Landmark designations represented historically marginalized communities, such as African Americans, Asian Americans, American Indians, Latinos, Alaskan Hawaiians, and the LGBTQ community. 
This story is part of the content sharing agreement between WITF and Q Hubo News